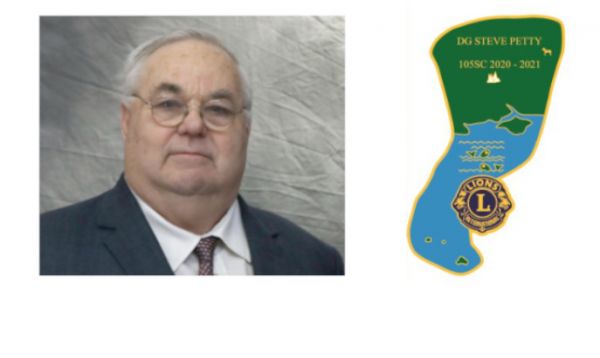 Stay home, stay safe and

still enjoy playing your part to the full
Host night
Just because we can't meet up doesn't mean giving up on Friday night fun

What's planned for Host Night >>
Resolutions
Resolutions were accepted for Consideration at the 17th January Cabinet Meeting
Programme outline
Welcome
from the DG
In Memoriam
with a minute's silence
Business sessions
Nominations, Resolutions and voting with results
District reports
The DG Team, CNRO, Almoner, Admin Team, Finance Committee report to Convention
Project reports
Brain Tumour, Feed the Hungry and the DG's Charity report
Speaker
International Guest
5-Minute Club Projects
An opportunity to hear about a Fundraising, Community Service or Social event success from Clubs in the District.
Vacancy for 2nd VDG
There have been no nominations DG 2023-4, if you would like to find out more about this interesting role why not have a no obligation chat with a member of the DG Team or a recent PDG?
If you like what you hear, there will be a call for a candidates on the day.
5-Minute Club Projects
Has your Club got a success to share?
Please register your interest by Friday, 28th February.
Letter from the Host Chair
Hello Fellow Lions,
On behalf of District Governor Steve, the Host Committee and myself, I would like to welcome you to the 2021 105SC Convention. Unfortunately, we cannot meet in the more usual way because of Covid-19 but we are to meet using Zoom technology. Regrettably, this is the second year we have only been able to meet thanks to computer technology, but I do hope you will be joining us for what is to be an interesting morning. We have the business to deal with first, and this includes voting for our new DGs' Team, considering the Resolutions and of course remembering those members who have passed away this year.
This will be followed by some interesting short presentations including the following:
The Young Ambassador
Brain Tumour Research
Feeding the Hungry
Tell us what your Club has done during the lockdown
International Guest Speaker.
The Convention is a shortened version of what you might be used to, commencing at 9:28am and ending about 1:05pm. I know it will be an interesting morning and I do hope that you will be able to join your fellow Lions in the only way we can at present.
Yours in Lionism
Patrick
Patrick Hamblin, District 105SC Convention Chairman
5th February 2021
Sponsors: